Our process is simple and we always help our customers find suitable solutions. – Quality doesn't always have to be expensive.
The technology GrandForest offers, is not only at 10% the price than new corresponding equipment but it's also much more reliable. This is not just a marketing statement, but a fact that has been proven in our experience. The key to the success of an efficient timber company is modern, good equipment, and in that we will be able to assist you all the way.
Since 2002, we have been supplying customers with new and used sawmill equipment all over the world.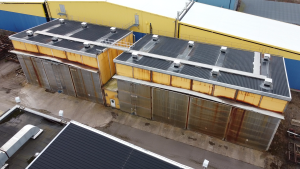 Installation year: 1998 Power: 400/220V The exterior walls consist of aluminum and Styrofoam in sandwich construction with thickness of 140 mm. Each chamber has 4
Read More »
For more about the Grand forest...