We are specialized within the sawmill equipment business.
We'll help you find solutions.
Since 2002, we've been supplying customers with new and used sawmill equipment all over the world.
Our process is simple and we always help our customers find suitable solutions. – Quality doesn't always have to mean expensive.
The technology GrandForest offers, is not only 50% cheaper than some new analogues but it's also way more reliable. This is not just a marketing statement, but a fact that has been proven through a lot of experience. The key to the success of an efficient timber company is modern, good equipment, therefor we'll be able to assist you along the way if you need any help.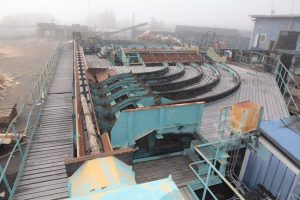 Lorem Ipsum is simply dummy text of the printing and typesetting industry. Lorem Ipsum has been the industry's standard dummy text…
Lorem Ipsum is simply dummy text of the printing and typesetting industry. Lorem Ipsum has been the industry's standard dummy text ever since the 1500s, when an unknown printer